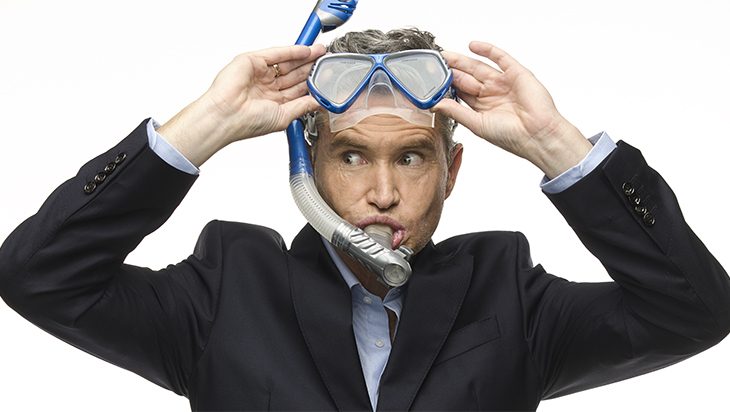 Dave Hughes and Sam Simmons are coming to Adelaide Fringe.
Two of the biggest names in Australian comedy are coming to Adelaide Fringe. 
The king of Australian stand-up – Dave Hughes – is returning to South Australia with his hour The Snorkeler; while the winner of Best Show at the Melbourne Comedy Festival and Edinburgh Festival Fringe Sam Simmons will make the world premiere of his silliest show yet.
Dave Hughes – The Snorkeler
16 February – 3 March
The Vagabond, Garden of Unearthly Delights
Book now.

Hughesy has left an indelible mark on the Australian comedy landscape over the last two decades. He nails gig after gig, sells out theatres all over the country and all the while continuing to get better and better every year. And, his son supports the Crows which basically makes him an honorary South Australian. Don't miss him in the Garden this Adelaide Fringe.
Sam Simmons – Radical Women of Latin American Art, 1960 – 1985
5 – 18 March
Corona Theatre, Garden of Unearthly Delights
Book now.
Think you know everything about the feminist Latin art movement of urban Puerto Rico in the 1970s?!?! Well think again as Sam Simmons turns this world inside out and upside down. All killer no vanilla, let's go f*ck a caterpillar.