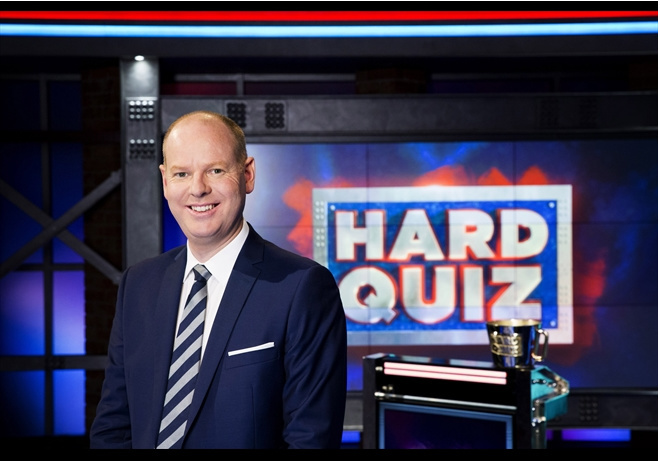 Join the audience for the new series of Hard Quiz
Tom Gleeson's cult hit quiz show Hard Quiz is returning for a second season, and you can join the audience.
In each episode, four freaks pit themselves against Tom, each other, and the rest of us, in a bid to claim the coveted 24-carat bronze mug as the Hard Quiz champion.
Cheer on the challengers of this hilariously serious quiz show. You need to be prepared to laugh, to learn, and most importantly, to not blurt out the answers. As your reward, you'll get to see all the bits that are too naughty to put on TV.
The filmings will take place at the ABC Studios in Elsternwick, Melbourne, over the next few weeks. Reserve your free tickets here.