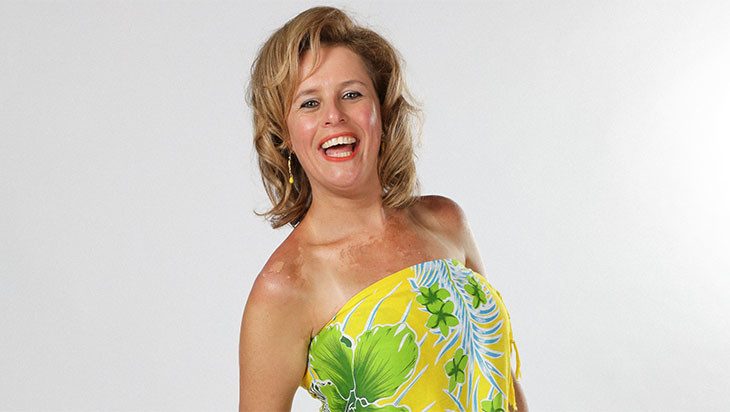 Helen Bidou to perform an encore show in Melbourne
Uh oh… she's baaack.
If there's one show you are kicking yourself for missing out on at the Melbourne Comedy Festival, this is it. Lucky for you, you've got one more chance to see Australia's newest – and most unstable – comedy star on Saturday 30 June at the Malthouse Theatre.
Tickets will go on sale to the general public on Monday 21 May, however lucky comedy.com.au reads can access pre-sale tickets now here.
With her newfound fame as a comedian, Helen is destined for big things. But before she leaves Melbourne's north-western suburbs and is catapulted into the bright lights of Hollywood's stratosphere, the hurricane of Helen will whirl onto the stage for a special encore performance of this Barry-Award nominated show.
Helen's debut into the world of live comedy saw the sarong-wearing, kiwi mojito-sipping suburban single mum sell out every seat at her inaugural comedy festival season. Despite adding extra shows throughout MICF, she performed to a full house every single night as word quickly spread.
"Had us buckled over laughing, crying, whooping, wolf-whistling, panting… put it on your Bidou list." ★★★★★ Herald Sun, 2018
"A show like this can never be evoked in words." ★★★★★ Time Out, 2018
"A hysterical creation in both senses of the word, Bidou creates a wild hurricane around herself, which it would be futile to resist." ★★★★ Chortle, 2018
18+