New Podcasts For Your Ear Holes
When comedians aren't on stage they are being funny and creative in different ways! Here are some fresh podcast suggestions that will quickly become your new favourites.
A brand new comedy podcast by Nath Valvo reminding people of a simpler time. Nath and guests read out the Thumbs Up Thumbs Down letters published by his old local paper – The Diamond Valley Leader. Guests include Anne Edmonds, Nazeem Hussain, Celia Pacquola, Tom Ballard plus more.
This new podcast from rising star Lewis Garnham is a must! Lewis is fascinated by many things but when it comes to most of them he lacks a true depth of knowledge. To remedy this, he will pick the brains of intelligent, passionate people including Patricia Cornelius, Andrew Gilbert and Tony Armstrong.
THE LADIES GUIDE TO DUDE CINEMA
Comedians Bec Charlwood and Alex Jae review the movies dudes can't believe they haven't seen. The pair offer a unique and very funny perspective on films that have been aggressively suggested to them by dudes. Featuring guests Nikki Britton, David Woodhead, Becky Lucas and more.
Funny guys Sam Taunton and Tom Cashman chat to their friends (and some acquaintances) about the good stuff that is going on in their lives. It's like listening in on a conversation with two of your mates! Guests include Ben Kochan, Sam Campbell, Mel Buttle and many more.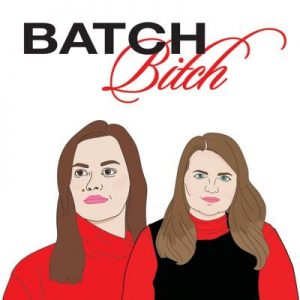 A podcast where Danielle Walker and Naomi Higgins bitch about the Bachelor and other reality TV shows. Join them as they discuss the week's events within Australian reality television. If you can't keep up with the drama they will give you the hot takes!
Stand-up specials from the hottest comedians right now! No parking worries, no front row fears, just the funniest stand-up ready for you to listen anytime.
Featuring specials from Nikki Britton, Nath Valvo, Cal Wilson, Mel Buttle & Geraldine Hickey.