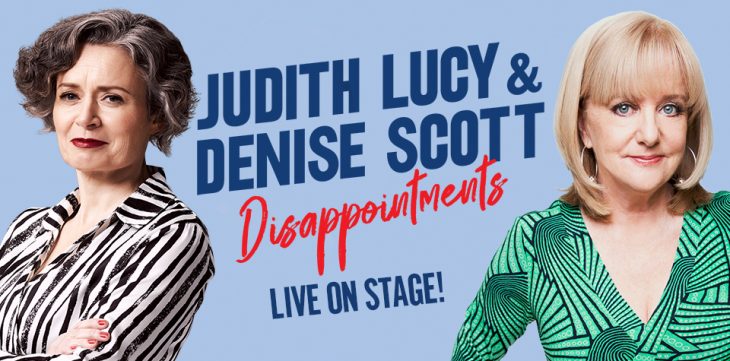 Summer of Comedy at the Sydney Opera House
A huge summer of live comedy has been announced for the Sydney Opera House.
Over four weeks, four new shows featuring six of Australia's funniest (with one very funny bonus Welshman) will take to the stage.
Lano & Woodley will be serving up a performance of brand new and classic material; the king of silly Sam Simmons brings his show Sam I Am; Judith Lucy and Denise Scott will host their live Disappointments show; and ARIA award winner and all-round comedy superstar Anne Edmonds will team up with our favourite Welshman Lloyd Langford for a killer double bill.
Tickets are on sale now:
Lano & Woodley in Lano & Woodley
9 – 20 February
Book now.
Anne Edmonds & Lloyd Langford – Business with Pleasure
11 – 20 February
Book now.
Sam Simmons – Sam I Am
28 January – 7 February
Book now.
Judith Lucy & Denise Scott – All New Disappointments: Live on stage!
29 & 30 January
Book now.