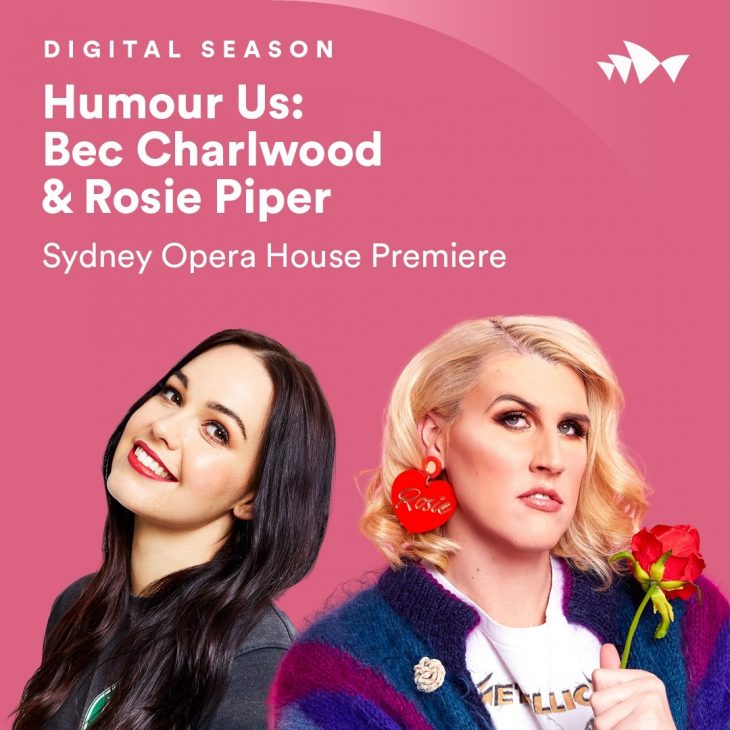 Humour Us: Bec Charlwood & Rosie Piper
From humble Splendour in the Grass beginnings, to opening for acts the likes of Wil Anderson and Zoe Coombs Marr, these two mates and rising star comedians need to be on your must watch list.
Bec Charlwood
With effortless ability and hilarious honesty, Bec Charlwood delights audiences with anecdotes about her life, observations on society and stories about her family. It has seen her become one of the most exciting rising stars in Australian comedy. Bec has been hand-picked to support comedians such as Josh Thomas, Wil Anderson, Zoe Coombs Marr and Saturday Night Live's Jay Pharaoh. She has performed stand-up at Splendour in the Grass, and was a feature act on Rove McManus's live variety show The Popular Experiment. Bec is also the co-host of the brilliant and wildly popular Ladies Guide to Dude Cinema podcast.
Rosie Piper
Rosie Piper is Australia's premier transgender lesbian comedian*. A long-running favourite of Sydney's comedy scene, you might've seen Rosie perform her stand-up on Tonightly, at Splendour in the Grass or opening for people like Wil Anderson and Zoe Coombs Marr. More likely though, you've seen her at a KFC somewhere shovelling popcorn chicken into her face with gay abandon.
*maybe.