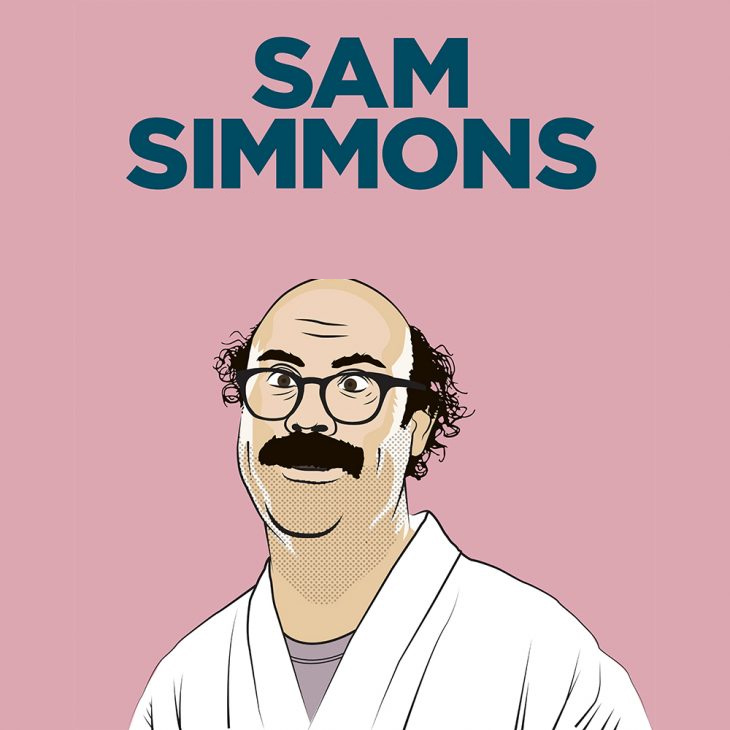 Sam Simmons
We only link to official ticket sellers for Sam Simmons.
One mighty rough year = one mighty DUMB show.
NO life lessons, NO profundity and NO epiphanies.
Just one hundred percent guaranteed gelastic and frivolous escapism from the "new normal".
This shall surely be an evening of socially distant people congregating safely in a room facing forward.
Number 52 your human lamington is ready.
WINNER Comedy Award, Edinburgh Festival Fringe 2015
WINNER Most Outstanding Show, Melbourne Comedy Festival 2015
"A fantastic offering from one of Australia's weirdest comic talents." ★★★★★ The Advertiser
"Everything his fans know and love him for." ★★★★ The Age