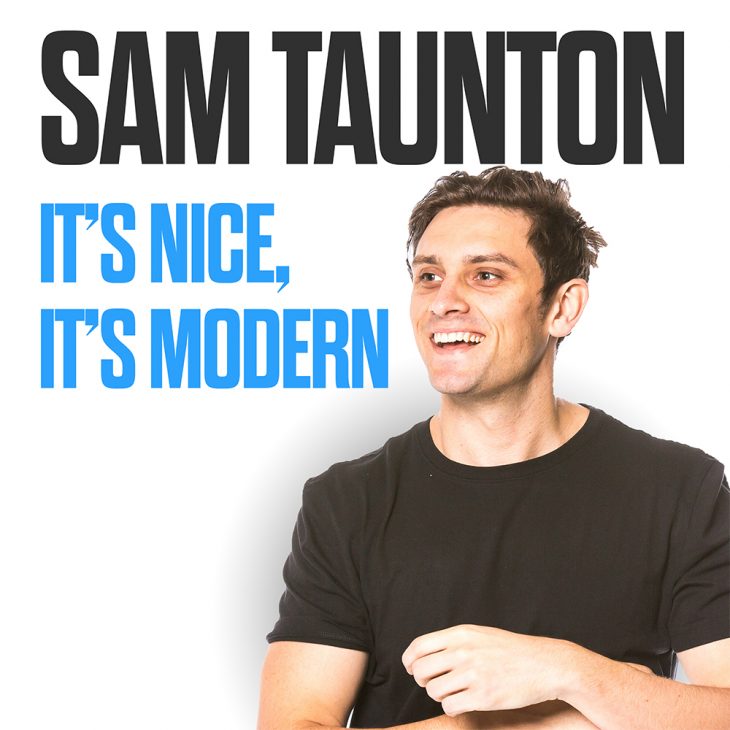 Sam Taunton – It's Nice, It's Modern
Nice: Pleasing: agreeable: delightful: Sam Taunton.
Modern: Relating to the present or recent times as opposed to the remote past; just now: Sam Taunton.
One of the fastest-rising and exciting names in Australian comedy, join Sam Taunton for an evening as he explores perspective, second chances and why you should never use the toilets at music festivals.
"On an express elevator to stardom." Herald Sun