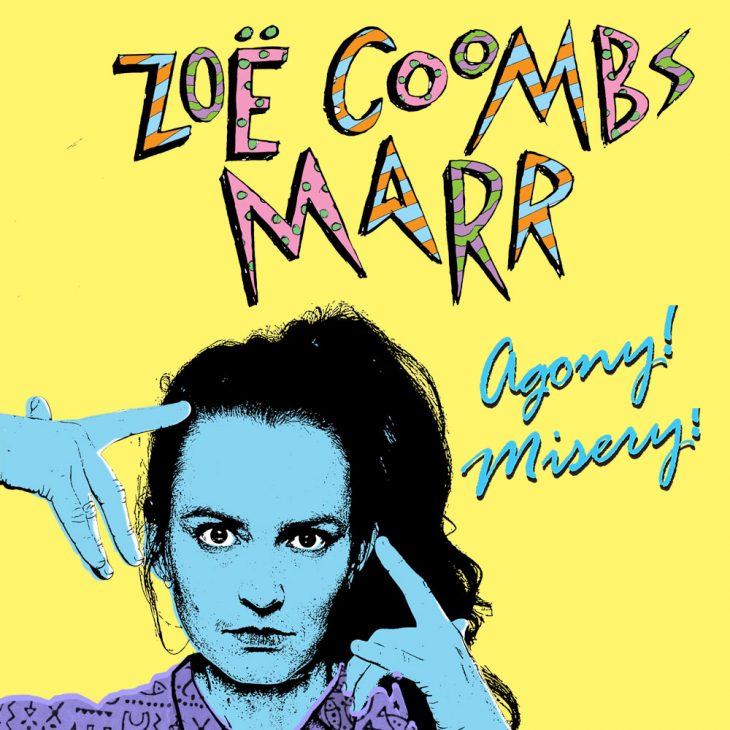 Zoë Coombs Marr – Agony! Misery!
We only link to official ticket sellers for Zoë Coombs Marr.
This concert is revisiting a concert that was revisiting a concert that happened sometime in the past and is now happening sometime in the future. It was almost called Zoë Coombs Marr Starring Bernadette Peters as the Witch, but they wouldn't let me.
Winner – Herald Angel, Edinburgh Festival Fringe 2019
Winner – Melbourne Comedy Festival Award 2016
As seen on her Amazon Prime special Bossy Bottom.
"A master-class in meta humour." ★★★★★ The Herald (UK), 2019
"The funniest hour of the Fringe." The Guardian (UK), 2019
"One of the funniest shows at the Fringe." ★★★★ Telegraph, 2019
"Absurdist stand-up at its subversive best." ★★★★ Evening Standard, 2019
Don't see a show in your city? More tour dates are coming! Sign up here to get the details delivered to your inbox first!