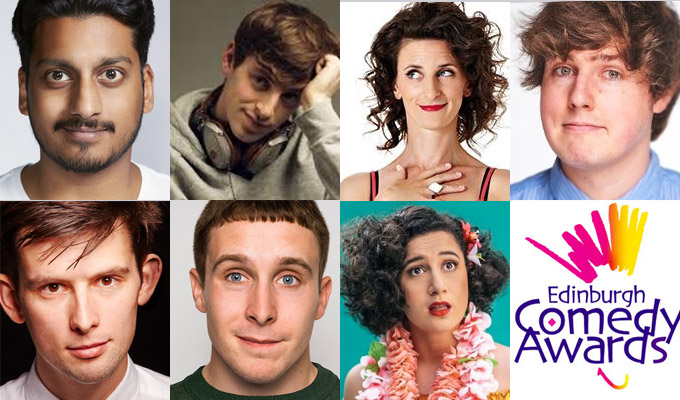 Nominees for the 2018 Edinburgh Comedy Awards announced
The nominees for Best Comedy Show and Best Newcomer have been revealed at the Edinburgh Festival Fringe. Winner of the former, often cited as the biggest award for live comedy in the world, will take home £10,000, while the latter receives £5,000.
In the running for the Best Comedy Show this year are Australian ex-pat Felicity Ward; New Zealander Rose Matafeo; and Ahir Shah, Alex Edelman, Glenn Moore, Kieran Hodgson and Larry Dean. Both Matafeo and Edelman were also nominated for the top award at this year's Melbourne International Comedy Festival.
This year's Best Newcomer nominees are Ciaran Dowd, Maisie Adam, Olga Koch, Sara Barron, Sarah Keyworth and Sindhu Vee.
"A truly international shortlist of extremely talented funny comedians for Best Comedy Show, with female stand-ups dominating an outstanding Best Newcomer shortlist for the first time in the history of the awards," said Nica Burns, director of the Edinburgh Comedy Awards.
"Between them, they cover every aspect of contemporary life from why Britain voted to stay in the EU in 1975 to family, personal relationships, love, sex in your 20s, gender and sexual identity, living with your in-laws and being the only Jew at a meeting of the far right."
Last year the Best Comedy Show award was taken out jointly by Hannah Gadsby (for her show Nanette which has received global acclaim following it's release on Netflix), alongside John Robins. Best newcomer was won by Natalie Palamides.
The winners will be announced at a ceremony on Saturday 25 August. Congratulations to all nominees!